Beschreibung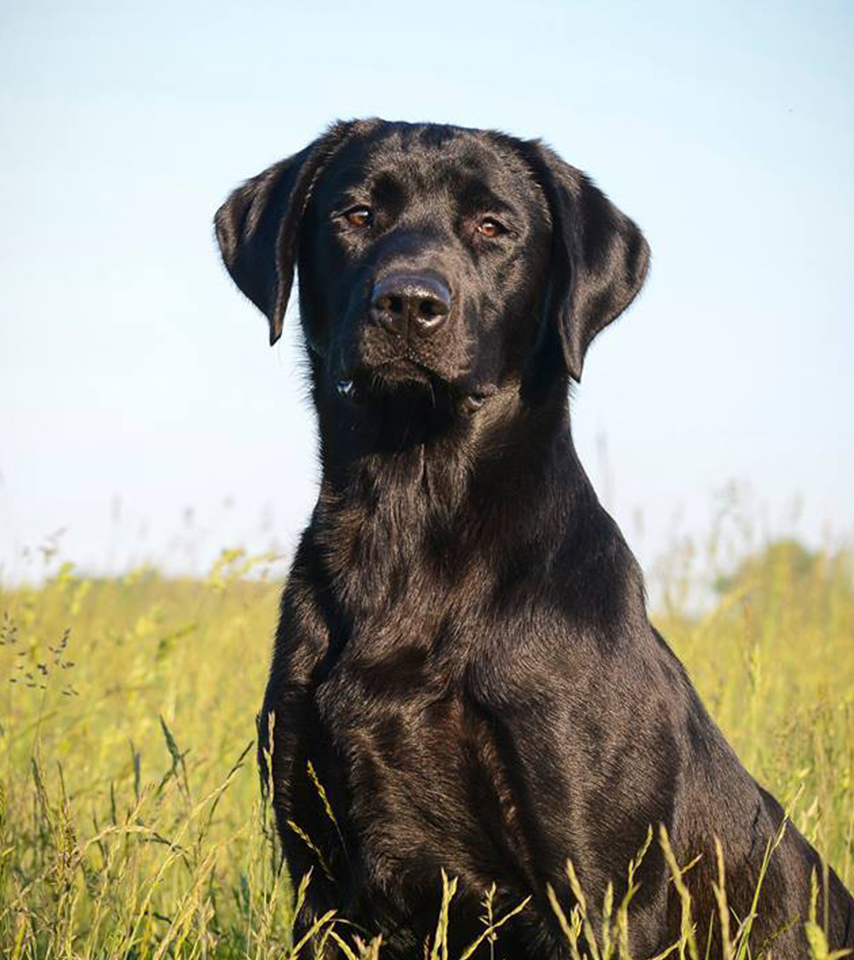 Description from breeder:
Earl is our teddy-bear, a beautiful strong boy with a very kind nature, a real gentleman from the english countryside.
It was love for the first sight, I knew from day one he arrived to Brookbank that he is going to be my next competition dog.
He is very generous with lots of will to please – he has an enormous amount of drive, and no fear of any cover or any circumstances, for him there's no cover which is impossible to cross, he works with a big heart and would do all he can for me.
When we started training left and rights, he througly enjoyed it and I could start handling him at an early age, he enjoys it very much to play in team.
He proved to have a very good game finding ability, he impresses me the way he is tracking wounded birds on a shooting day when I let him do the job instead of the more experienced members of the pack. He really is a natural talent, so I enjoy each and every shooting day with my fellow. (© Brookbank Labradors)
FTCh Astraglen Hail

FTCh Levenghyl Peacock
FTCh Strad Benis
FTCh Glenpatrick Eve
Astraglen Kate
FTCh Dipplelodge Raven of Riversway
INT FTCh Astraglen Brooke
FTCh Auka Meadow Rue of Ardmuir
Aithness Tarka of Lettermore
FTCh Lettermore Trout
FTCh Stormwatch Farr
Ardmuir Auka
FTCh Willowyck Ruff
Harperrig Mist of Ardmuir
Info
Sire: FTCH Astraglen Hail
Dam: FTCH Auka Meadow Rue of Admuir
Dob: 13.04.2013
Farbe: schwarz
Besitzer: Andrea Böszörményi
Gesundheit: HD B, ED00, OCD free
Optigen PRA, CNM, EIC, SD-2 (dwarfism) N/N Clear, Eyes clear 2014